Contact us
Call out
we offer a 24HR free trouble shoot service on the phone. If that fails we offer a call out service.
Contact us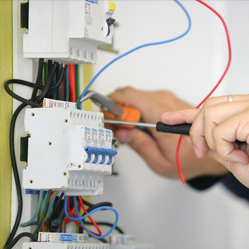 Sockets & Switches

Disconnection & Lock Off

Decrative Lighting

Earthing & Bonding

Heating & Ventilation

Emergency Lighting

Appliance Connection

Fuseboards
Cable Jointing

Smoke & Fire Alarms

Carbon Monoxide Alarms

External Lighting

Disabled WC Alarms

Cable Track & Mark

Nuisance Tripping

Voltage Problems and Lamp Replacement
We offer many more services than we could ever list here, please get in touch with any enquiries you have.
Electrical reports carried out on your installation to confirm that it is all safe. There are two types of inspection that could be carried out. A full Inspection will cover all terminations and accessories and will include a full report on your property's electrical installation and ensure it complys with the latest regualtions BS7671. Visual inspections are basic checks on electrical accessories and ensure they comply with the latest regualtions BS7671.